AzBCR POST FROM LINDA:
Madeline spent August 21st late eve, 22nd and 23rd at Woods Canyon Lake in Loop C just off the Scenic overlook. Weather was awesome, just a light rain briefly on Saturday........just enough for you to get your rain coat out and then have to take it back off. Everyone that was at Woods Canyon Lake for the weekend (that we did not know) would stop in to visit with Madeline and enjoyed seeing her on her walks through camp as we'd pass by their campsites. Some had never seen a mini donkey before. Even the camp ground host had to hop on his quad to come see her, and bring her carrots and apples from his R.V., yeppers she is spoiled.
Here is Madeline looking out over the scenic overlook right at our camp site.........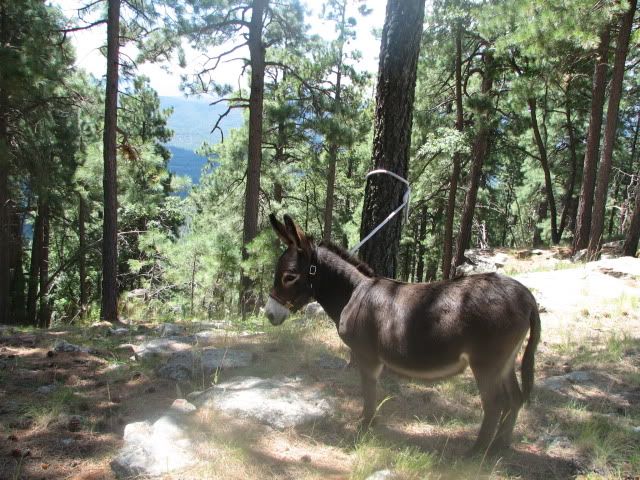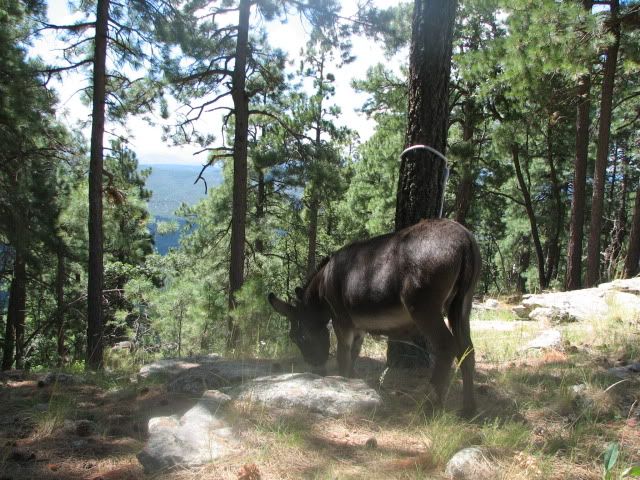 And Madeline in camp with all her little four legged sisters.......old Grandma 15 1/2 year old Bailey the Queensland Blue Heeler, Casey the mini Aussie, Amber the little Jack Russell, and Sierra the Schipperke.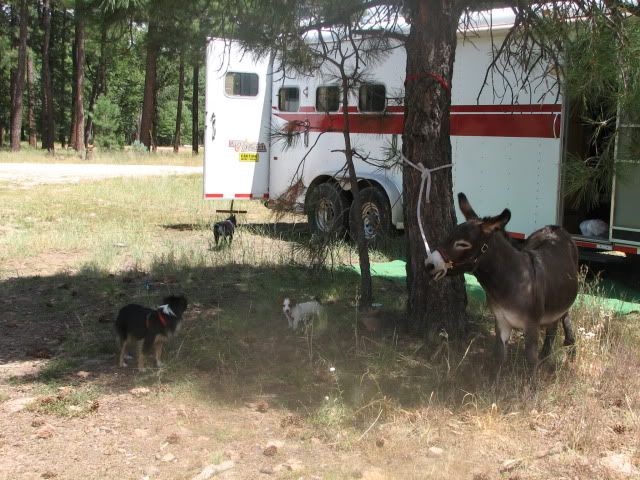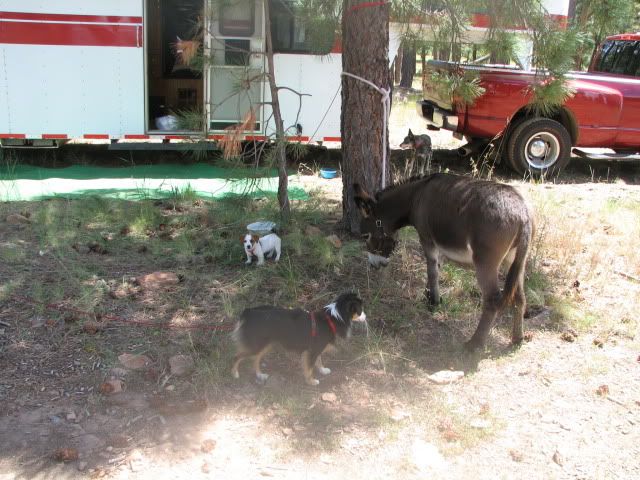 Hope you enjoyed her little trip to Wood's Canyon Lake.......she is getting ready for 10 days in Greer, and Alpine in September, and her first romp traveling down the trail behind us . We'll be sure to get her Grandma (paintedpromise) some pictures of that.
David and Linda