AzBCR POST FROM LINDA:
Ms. Madeline's Grandma (Paintedpromise) has been really patient in awaiting more pictures of Madeline.
These are from today............she played with her toys in the turn out with her short ears step sisters ..... See how nice we shed out our coat for summer, all but our belly that is!!!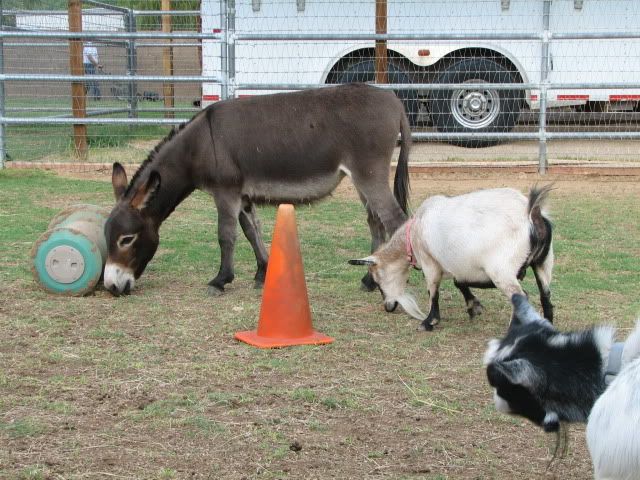 And here she is just a going to town rolling her toys around with her nose............sometimes she gets to running and rolling it fast and neighbors that drive by often stop just to watch her play ....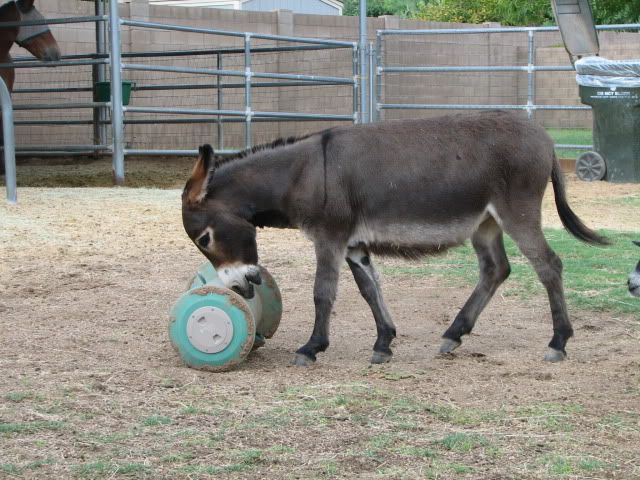 **I LOVE THIS PICTURE!!!! SHE LOOKS INCREDIBLE HERE!!!*
And of course she has to help Dad when he mows the dog yard!!!