AzBCR POST FROM LINDA:
You guys have been so patient in awaiting a Madeline up date.
Here she is today trying out her new wheels, and Grandma Susan (Paintedpromise) will enjoy knowing it's like Madeline was meant to pull cart, she actually loves it and tail wags the whole time.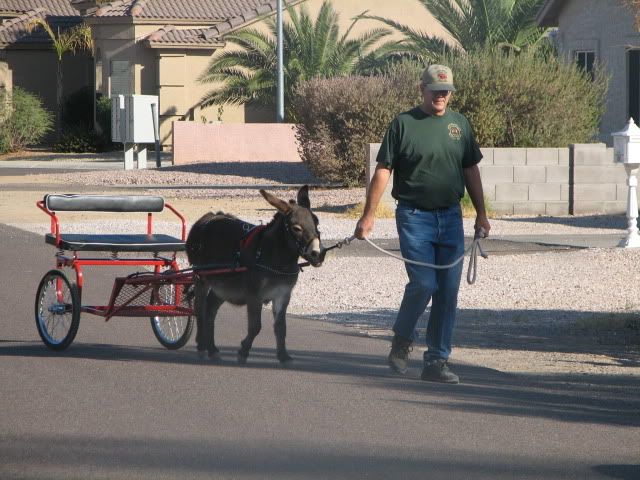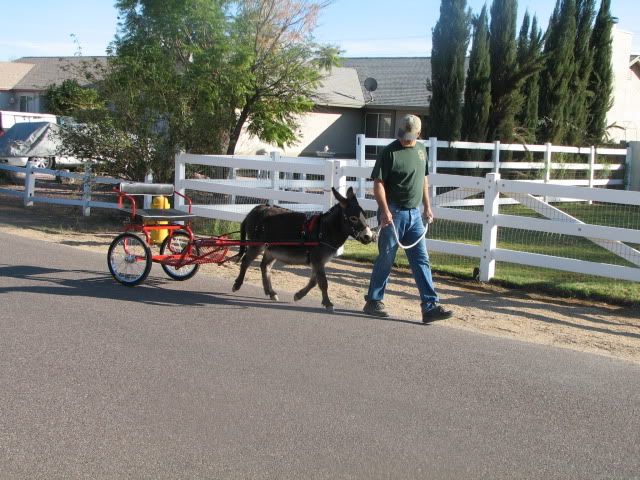 And, last but not least a little Holiday Cheer from Madeline and her two big brother mules Gus and Earl........Of course, it took several shots and Ms. Madeline was too busy playing with her brothers. We even thought at one point we were going to have to put her Santa hat on her back side as that was all we would see, she even rolled with it on at one point......then whalla, she finally stood face forward and we got them all.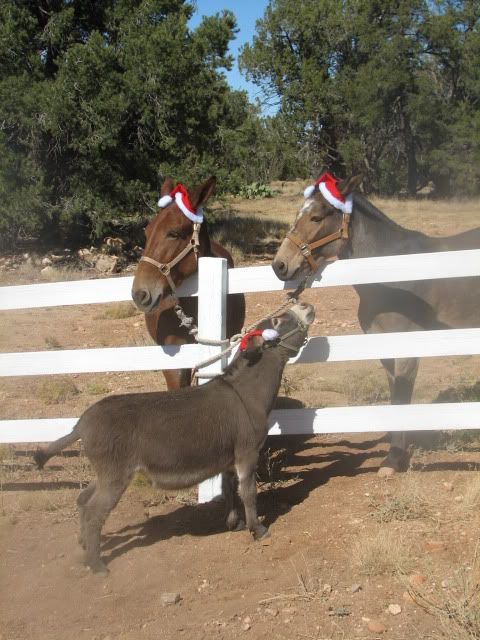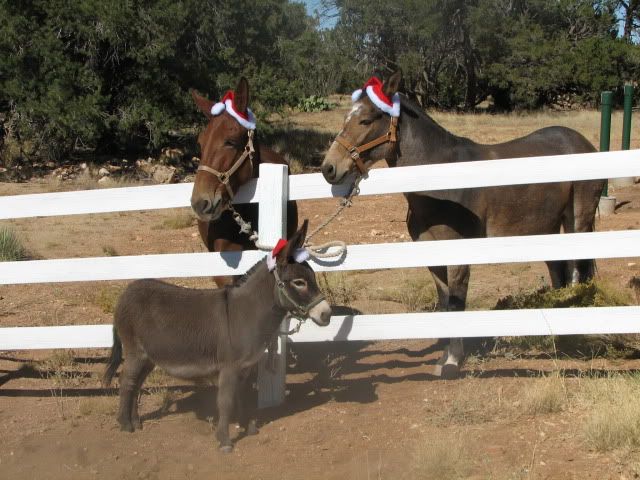 Happy Holidays from Madeline and her two brother mules, till next time!!!
David and Linda