An AzBCR post from Linda...
Madeline and her sister Reba camping out at the week long March 26th through to April 2nd 2011 Caballo Del Sol catered trail ride in Rim Rock, Arizona, with a little over 150 other trail riders. And waiting for their big brother mules to get ready! While Dad plays with his GPS......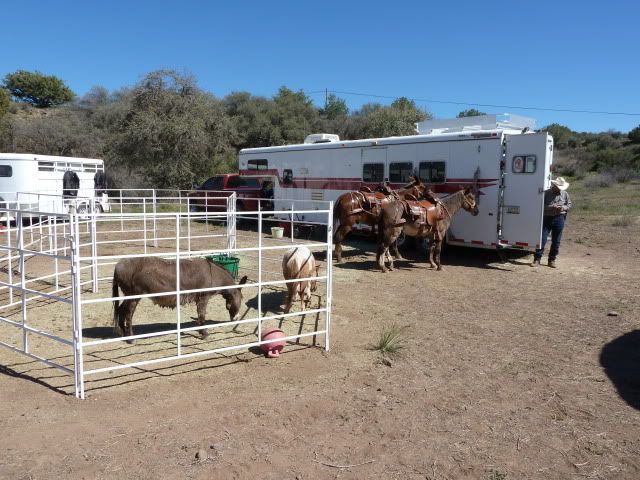 And now the two little Teamsters are off with their big brother mule Earl for their ride , Madeline can't wait for her Grandma Susan (paintedpromise) to see her sister and her trolling down the path together . Dad calls it his half ass team!! Camera's came out from every direction as they went for their ride!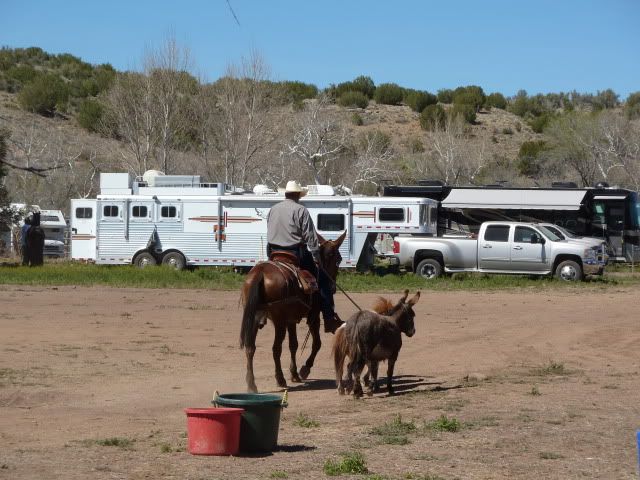 And... their off!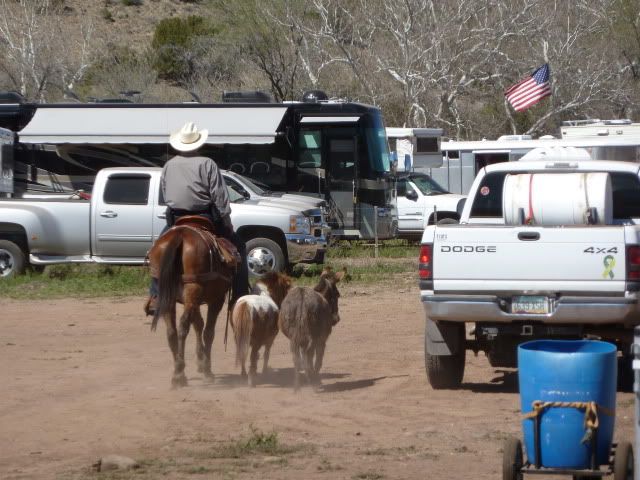 And later when they came back in........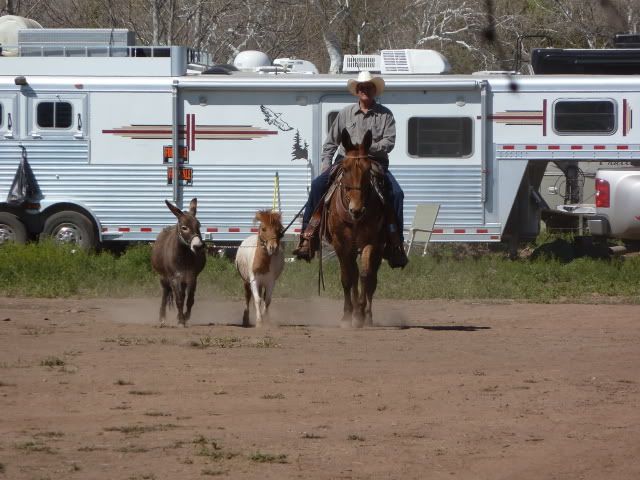 Happy little minis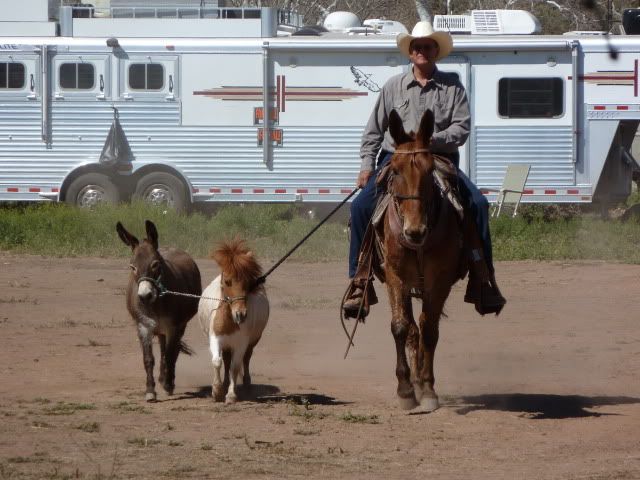 Uh oh... Donkey shrinking creeks , but we know whether we like it or not were going in!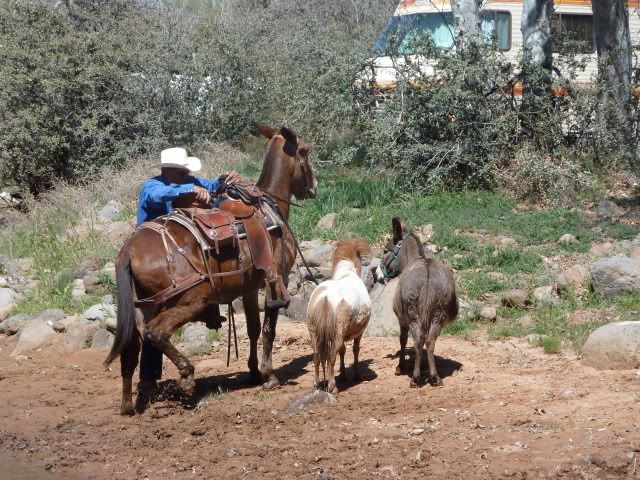 And....... in they go .....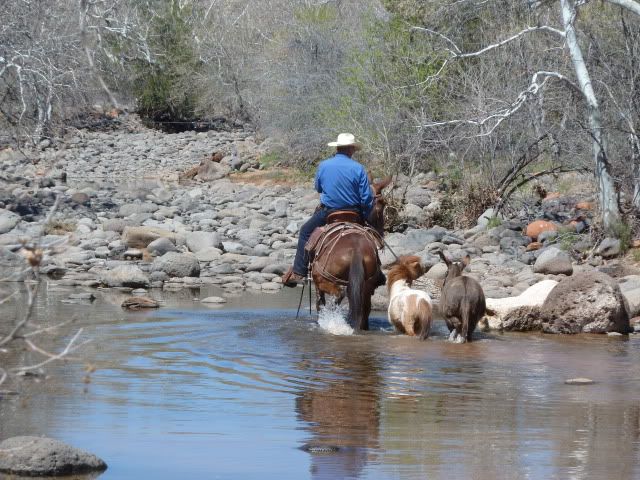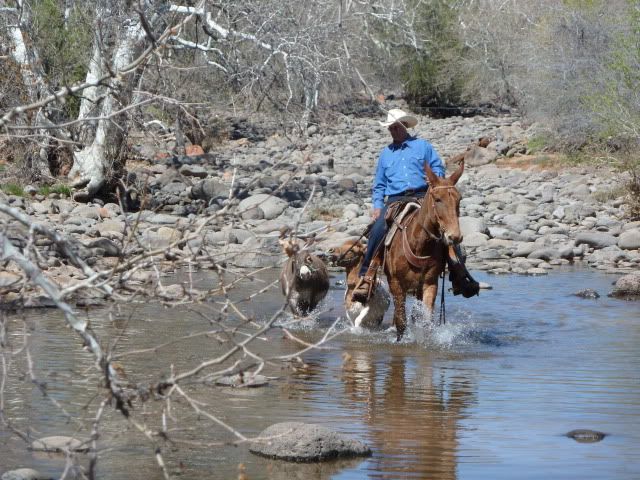 Till next time!!!
David and Linda